Week 001:
Welcome to the first week of Bandcamp Grab Bag! Today we will take things slow with a dose of my five all-time favorites off of the website's catalog. Future installments will follow consistent themes or will be randomized. Please, do enjoy! ~ Also, pay no mind to the gap in this article, I could not for the life of me find the cause for it. Enjoy! ~
Bad Astronaut - Houston: We Have A Drinking Problem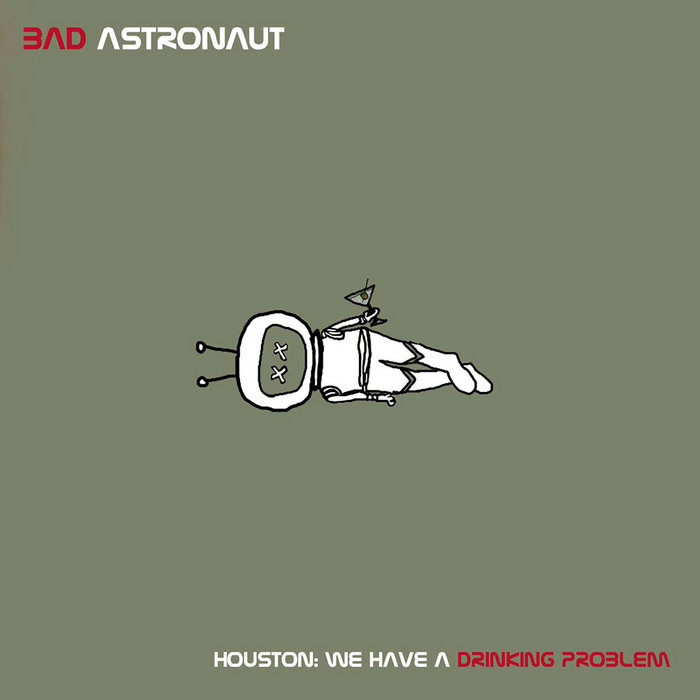 Release Date: October 15th, 2002
Genre: Pop Rock
Price: $9.99
For Fans Of: Foo Fighters, Lagwagon, Weezer
Recommended Tracks: Single, Disarm, Off The Wagon, Killers and Liars, Our Greatest Year
Bad Astronaut was a 7 piece collective founded by Lagwagon vocalist Joey Cape and drummer Derrick Plourde. Through their short career they innovated and perfected the art of pop rock with the strong formula of smart, poetic lyrics, dreamy electronics, hard hitting punk elements, and luscious piano compositions. Their second album, the one featured here, is without doubt their greatest effort. With a combination of smart, subtle composition and catchy pop hooks, this record explores plenty of mature themes while maintaining a sense of energetic youth in it's punk undertones. Without a doubt my favorite record in the genre.
Stream Here
Genre: Folk
Price: $7.00
For Fans Of: Passenger, The Decemberists, Fleet Foxes
Recommended Tracks: Artificial Light, The Lake, Morton's Fork, Hunger and Thirst, Common Sentiments
The story of Typhoon is one of the most depressing, yet woefully comforting, stories of the music industry. Group frontman Kyle Morton roots his songwriting heavily in his experience with Lymes disease in his youth. At a time where a diagnostic was unknown, Morton was left behind in life believing that his fate was a romance with the end of the rope. Of course, thanks to a generous kidney donation from his father, Morton was able to live on and share his philosophy of life through Typhoon. The woeful optimism of this album is overwhelming, with songwriting that reflects the inner turmoil of a body turning on itself and being able to reach forward and break free from the bonds of death. With a 13 piece collective at the helm, this record lends itself to an insane variety of sound and instrumentation that gives it a consistently fresh and beautiful soundscape. Meanwhile Morton's introspective view of life gives the album a brutal beauty that simply no other band can match.
Stream Here
Captain, We're Sinking - The Future Is Cancelled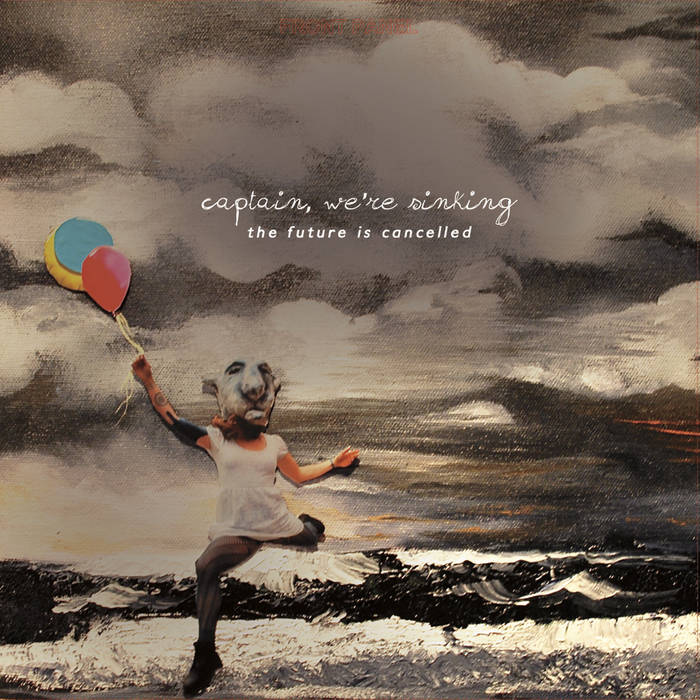 Release Date: January 7th, 2013
Genre: Pop Punk, Hardcore, Emo
Price: $8.00
For Fans Of: The Menzingers, The Hotelier, La Dispute
Recommended Tracks: Brother, Aninna We Will Miss You, The Future Is Cancelled, A Bitter Divorce
The Future Is Cancelled
is pop punk done right. For a genre that is over-bloated with sweet voice middle age men with enough high school level girl problems to make just about anyone gag, Captain, We're Sinking sink into incredibly dark subject matter of isolation, suicide, and depression to bring out a beast of a genre blending record. Saying this album is depressing is putting it lightly,
The Future Is Cancelled
is absolutely desolate. High burst energy blending emo and screamo elements in catchy melodic punk hooks and leads topped with simple, but effective songwriting and you have a record that cements itself as one of the decade's, and genre's, greatest.
Stream Here
George Clanton - 100% Electronica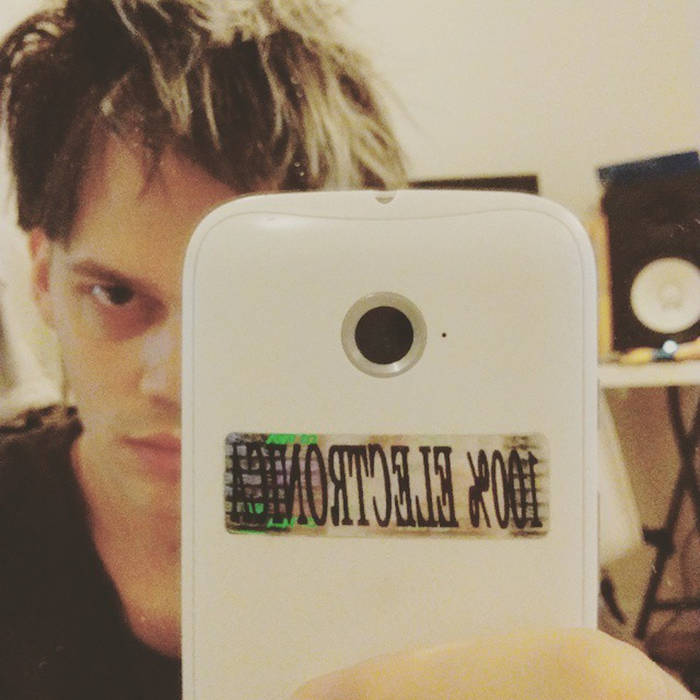 Release Date: September 25th, 2015
Genre: New Wave, Vaporwave, Pop
Price: Free
For Fans Of: Depeche Mode, Floral Shoppe, Ariel Pink
Recommended Tracks: Bleed, Keep A Secret, Wonder Gently, Kill You In Bed
George Clanton's
100% Electronica
is the record that people in the 1980s visualized as the future of pop music. It is also the realization of where exactly vaporwave was supposed to go before it was brutally murdered by the hands of Anthony Fantano years before. This record is an intriguing and an absolute wonder of a pop record that combines various elements of the vaporwave scene with the electronic heavy pop days of the past into a beast that blurs the lines beyond obscurity. An abrasive soundscape with plenty of unique production acrobatics and Clanton's lofty baritone help mold this record into a pop masterpiece.
Stream Here
Swarms - Old Raves End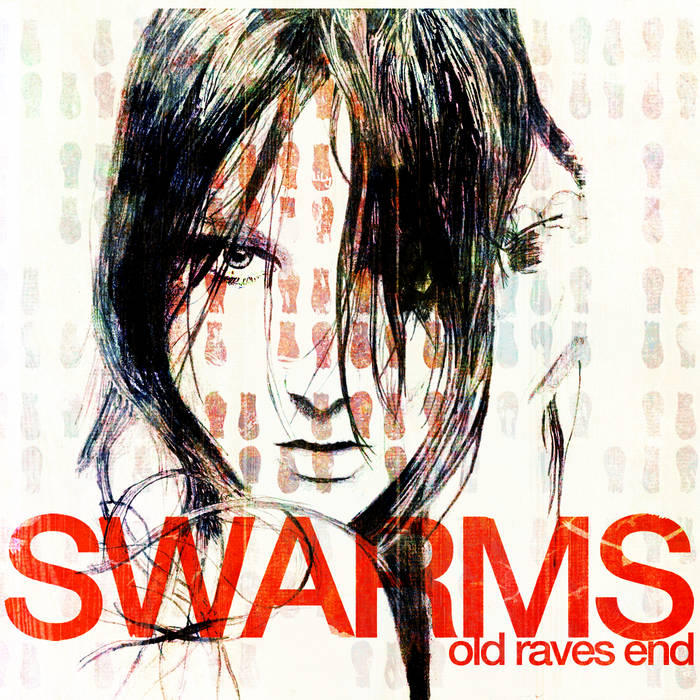 Release Date: March 28th, 2011
Genre: Dubstep, Post-Rock, Electronic
Price: £5
($7.24)
For Fans Of: Burial, Clubroot, Late, Eleven Tigers
Recommended Tracks: T-1000, Roulette, Flicker of Ur Eyes, Sky Below Sea
Swarms are what one would describe as "post-dubstep", a name that has earned controversy in the electronic scene due to if such a thing can or even does exist. Of course, fighting over genre tagging is a waste of time when an album such as
Old Raves End
, can speak volumes on its own merit. Swarms is the combination of two post-rock and ambient influenced artists colliding with an artist rooted heavily in the growl heavy days of dubstep. All three combine forces to create a record of spontaneous beauty that seems to levitate beyond the constructs of the aforementioned genres for an entirely unique, and beautiful, hybrid of its own device. It wouldn't take one long enough, when delving into this record, to understand and feel the beauty this record presents in its honest production. Perhaps its the organic elements that find their way through the synthetic filter in the form of hollow clicks in the production or the vocal samples that resonate among the finely tuned synths in a haunting atmosphere. Whatever it may be, there is without a doubt that this record one of the greatest electronic records to exist.
Stream Here