Week 007: I'm rather proud of this compilation. Be sure to check each of these records out!
Flatsound. - I Clung To You, Hoping We'd Both Drown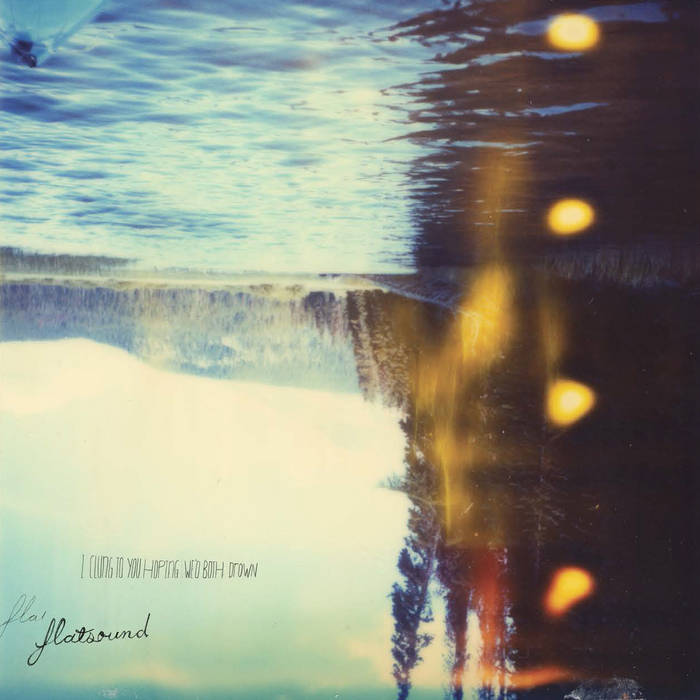 Release Date: March 10th, 2011
Genre: Lo-Fi/Slowcore
Price: $7.00
For Fans Of: Carissa's Wierd, Teen Suicide, Elvis Depressedly, Ricky Eat Acid, Low, Bright Eyes
Recommended Tracks: Old Lumina, I'm Broken But I'll Try It, Live Up, I Lost Control, Meow Meow Meow, The Cowardly Lion, 47 Fights, I'm Broken, The One Who Gave Up
This record is simply pathetic. Not in a bad way, however. But more like the uncomfortable, depressing feeling of watching a man on the brink of a complete mental breakdown in the distance. Unable to help while watching the slow derailment into madness. Either its through chaotic, electronic production or the sluggish pluck of guitar strings; or the softly stated, broken vocals of the project's vocalist. The constant jump of lyrical themes from experiencing lost, manufactured love to watching family members medically deteriorate are alarming, to say the least. However, its the completely compromising brokenness of this record that makes it so beautiful, so unforgettable. Without a doubt, this record stands as a genre essential thanks to the disturbing nightmare that is
We'd Both Drown
.
Stream Here
Diane Birch - N O U S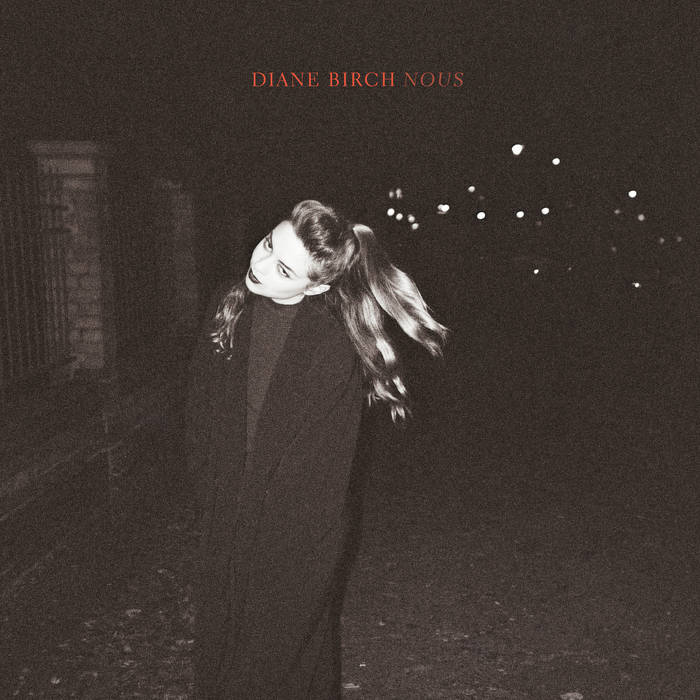 Release Date: Janurary 31st, 2016
Genre: Pop
Price: $5.00
For Fans Of: Sarah McLachlan, Tracy Chapman, Kate Earl, Norah Jones
Recommended Tracks: How Long, Kings of Queens, Stand Under My Love, Walk On Water
One of the classiest releases for the year, Diane Birch's transformation from her earlier work to
N O U S
is absolutely impressive. With jazzier, band-filled production on
How Long
, stuffed full with late-night club ballads; to bleaker heartbreakers like
Woman
. Diane's presentation on this record is awe-inspiring from sound alone, though even more impressive is the fact all of it was solely produced and performed by Diane herself; which is quite the feat of its own. Quite a reserved and amazing record this one is.
Stream here
Aidan Knight - Each Other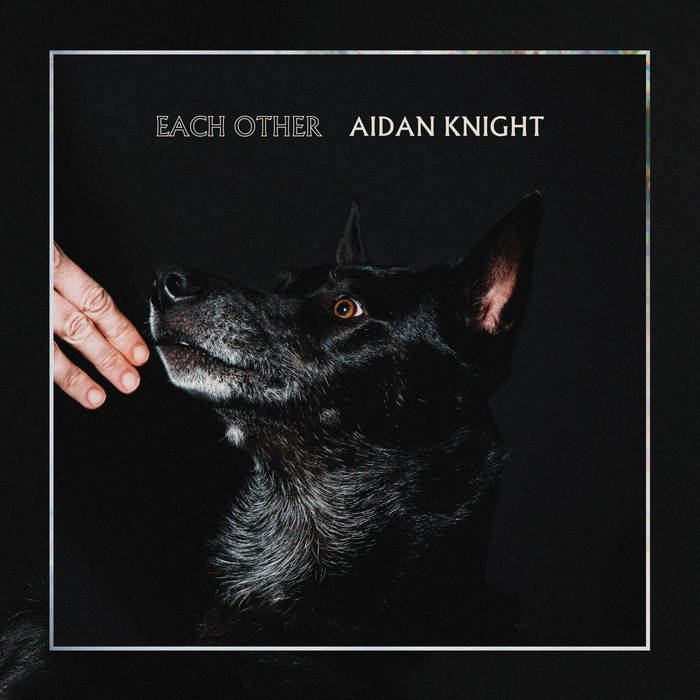 Release Date: January 22nd, 2016
Genre: Chamber Pop
Price: $10.00 CAD ($7.71)
For Fans Of: Car Seat Headrest, City & Colour, Matthew Good, The Arp,
Recommended Tracks: All Clear, Funeral Singers, St. Christiana, You Are Not Here
Aidan Knight's latest EP is an incredibly sweet piece of chamber pop/rock that is perfect for the late night rainy weather spin. With a very simple instrumental approach and empty atmosphere, there is plenty of room for the small doses of synths and guitars to reverberate between Knight's softly sung baritone. Nothing more to say besides it being an outstanding, jazzy, folksy rock record.
Stream Here
Show Me A Dinosaur - Show Me A Dinosaur
Release Date: March 8th, 2016
Genre: Blackgaze/Post-Rock
Price: Free (Name Your Price)
For Fans Of: Deafheaven, Ghost Bath, We Lost The Sea, Mono
Recommended Tracks: Vjuga, Ochag, Lights, Gone
One of the latest in the ever growing blackgaze trend, and quite surprisingly one of the best. What I adore about
Show Me A Dinosaur
aside from their ridiculous band name is how focused and intricate their sound design and music direction is in comparison to bigger name groups in the genre. On tracks like
Lights
the post-rock interludes blend beautifully in with the blasts and overbearing wall-of-sounds and are far more tasteful than what the genre usually provides. The album is just a nice, warm, and quite captivating metal record well worth your time, especially if you're one of the many doubting the existence of the genre at the moment.
Stream Here - Don't forget to throw some love at Show Me A Dinosaur by donating a couple bucks or sharing with friends! <3
The Phonies - A Mellow Extinction
Release Date: June 5th, 2016
Genre: Ambient/Industrial
Price: Free (Name Your Price)
For Fans Of: Mind.In.A.Box, Skinny Puppy, David Bowie, Brian Eno
Recommended Tracks: Divining Weapon, A Special Little Void, Ache, Casualty, 10 Years Asleep, Argument, A Mellow Extinction
"Each and every time I get around to making a musical project, it serves as a perfect snapshot of my mental state at the time", writes project mastermind Erik Smith.
A Mellow Extinction
, the debut record under The Phonies sounds exactly as the title implies. A slow moving, grueling descent into the deep end of existence. From the calming pluck of guitars strings in the intro being abruptly pulled away with the loud blare of sirens, this album moves about in a beautifully timid matter. Reserved in presentation, the record explores the sparseness of industrial ambience with heavenly bass lines and captivating electronic buzz through dominant instrumental suites with low-bearing vocal tracks that illustrate the vague depravity of emotion contextualized through the runtime. Dark, cold, and beautiful
A Mellow Extinction
is a breath-taking electronic record worth your consideration.
Stream Here - Don't forget to throw some love at Phonies way by donating a couple bucks or sharing with friends! <3