Unexpect - Fables of the Sleepless Empire
Release Date: May 31st, 2011
Genre: Progressive Rock/Metal Fusion
Price: $8.99 CAD ($6.99)
For Fans Of: Haken, Diabolical Masquerade, Sigh, Mr. Bungle, Stolen Babies, Sleepytime Gorilla Museum, Diablo Swing Orchestra, Nightwish
Recommended Tracks: Unsolved Ideas of a Distorted Guest, Words, Orange Vigilantes, Mechanical Phoenix, Unfed Pendulum, Silence this Parasite, When The Joyful Dead Are Dancing
HOT. DAMN. This record is such a beast that I'm surprised that this band isn't bigger in the metal community than it already is. With influences and genres that are nigh impossible to place (that recommended artist tab is all over the place) and a soundscape that does just about whatever the hell it wants, one has to ask "how can it balance so many different things at once?" The answer? Doing whatever the hell it wants and being bad ass at it, thats how. Two vocalists, a female vocalist with a very sophisticated operatic edge and quite the hard hitting scream and a backing vocalist is just the first on the plate. From there you have a groove bass that carries quite a catch thanks to a dominate place in the mix, violinists who give the album a dramatic flair of tension, keyboards, spoken word passages, jazz, swing, metal, hardcore, progressive rock, just... man. Give the first track a listen and if it doesn't blow your mind then you get your money back guaranteed.
Stream Here
Low Low Low La La La Love Love Lova - last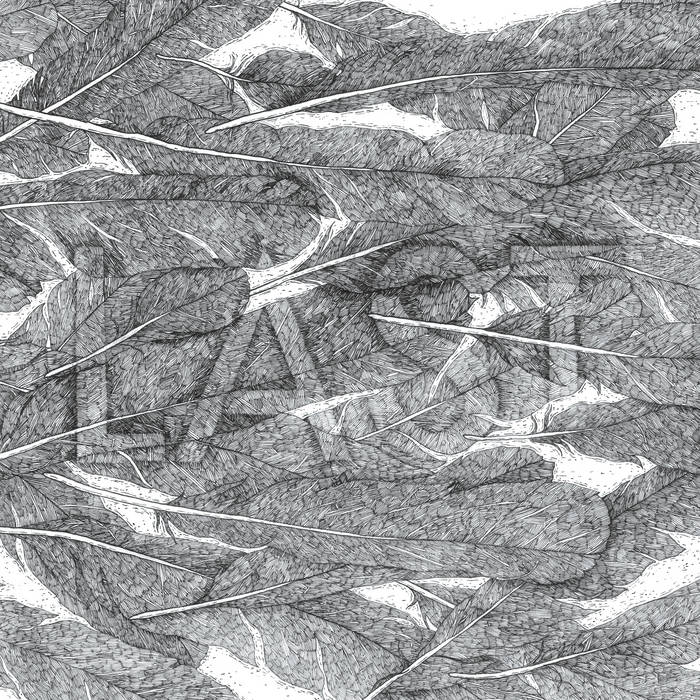 Release Date: February 16th, 2015
Genre: Noise Pop/Indie Rock/Lo-Fi
Price: £5 ($6.68)
For Fans Of: Sparklehorse, Simon and Garfunkel, Of Montreal, My Bloody Valentine
Recommended Tracks: Goodbyes, Burrow, Harvesting, A World in Ruin, A Shadow of a Doubt, What You Wanted Most, Bedroom Window, last
The final record from Low La Love carries that dreadful sense of melancholy knowing your adventure is at its end. Unlike most farewell albums, that focus time and energy by shoving how sad it is that your favorite band is breaking up or reflecting on "the good times we've had" this band expresses such feelings in a far more refined output through song. The harsh noise that layers instrumental backing stabs like a stubborn child refusing to let go and the overall tone of the album, while sounding like it leans towards a more... up-beat pop record, it instead rings with a very slow, depressed feel. It articulates complex feelings of "letting go" in a way that simply can't be captured in words. It makes for a soundscape that is interesting and beautiful, an ooze of passion that feels like this band is utterly destroyed by having to say goodbye. And even if you haven't heard of them until just now, it makes you feel a bit sad too.
Stream Here
Direct Hit! - Wasted Mine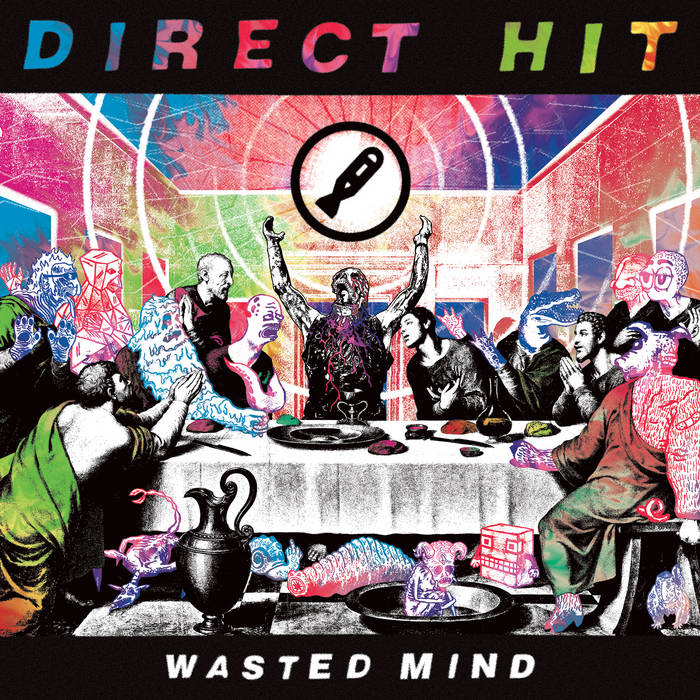 Release Date: June 24th, 2016
Genre: Pop Punk/Hardcore
Price: $10.00
For Fans Of: Bomb The Music Industry!, Blink 182, Masked Intruder
Recommended Tracks: Artificial Confidence, Paid in Brains, Promised Land, Was It The Acid?, Another Dimension, Villain Alcoholic, Do the Sick
Direct Hit's latest LP is one half easy-going summer fun and one half hard hitting satire on drug culture and even the pop punk genre in of itself. With the album lending itself to elements of hardcore through very tasteful sections of harsh vocals and instrumentation that finds room to fill in the blanks atmospherically with horns and organs for an extra slice of energy. Lyrically the album holds no qualms with getting in the nitty-gritty of drug abuse and its relation to the music culture, which makes it an interesting album for anyone looking for something more beyond competent production.
Shahmen - Enter the Circle (Deluxe)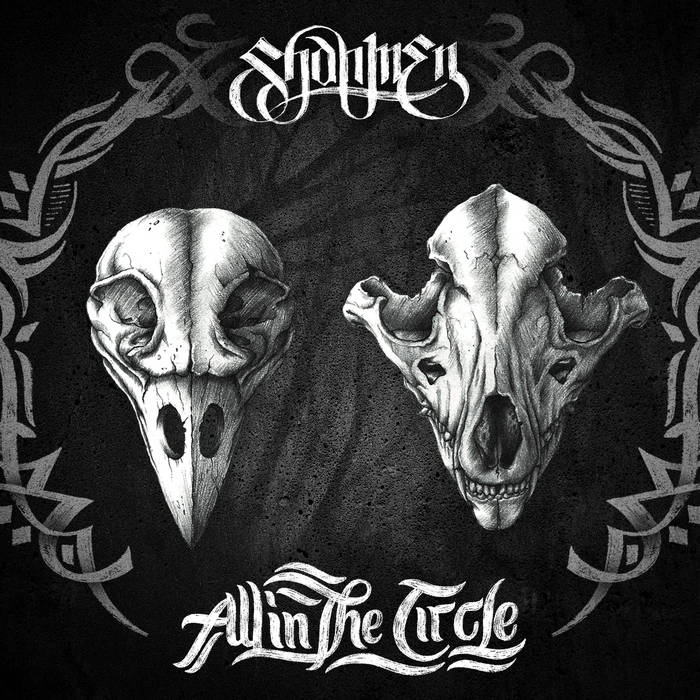 Release Date: May 31st, 2015
Genre: Rap/Horrorcore
Price: €15 ($16.61)
For Fans Of: Billy Woods
Recommended Tracks: Dirt, No Slippin', Mice, Luck, Story, Whales, Strangers
Shahmen's flavor of "horrocore" is unlike any other artist in that particular neck of the woods. Here, Shahmen incoporate organic, tribal instrumentation and choir vocals to create an air of sinister unnerving that goes hand in hand with the authorative, overpowering vocals that tinge the soundscape with an evil energy. It all comes together to make an outstanding, creepy album.
Stream Here
Instead of Flowers - Their Loss is Something to Remember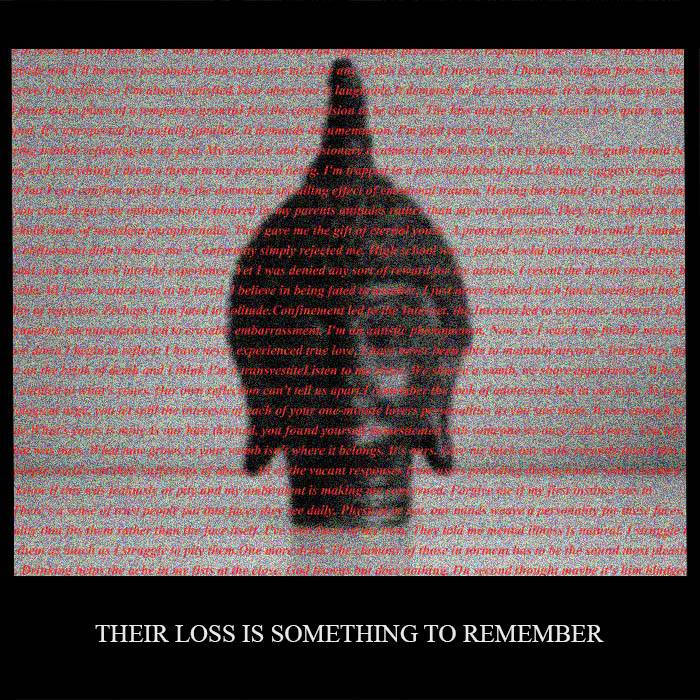 Release Date: August 21st, 2015
Genre: Alternative Rock/Punk
Price: FREE
For Fans Of: A Perfect Circle
Recommended Tracks: Stained Palm, The Light Inside, Childhood Games, Romance is Dead, I Believe You, God Frowns
Instead of Flowers' debut record is a curious mixture of alt rock and various shades of hardcore punk that does far more than what either of those genre descriptors could give credit for. Atmosphere is where this record excels at, with the combination of thick, fuzzy atmosphere and a vocal effect that has a hollow ring to it; the both combine for a dark and mysterious tone that lends its self towards an excellent mixture of dreamy and melodic sections and harder hitting sorta-punk/sorta-not leads that are all the more intriguing when they come out of the shell as some kind of weird, twisted cry of a man lost deep in the unknown... intentional or not. A great record all around, and a rather under-appreciated one at that,
Their Loss is Something to Remember
is a promising debut well worth keeping an eye on.
Stream Here - Don't forget to support Instead of Flowers by throwing a few coins their way or sharing with friends!