NOTICE: UPDATES WILL COME WHEN I FEEL LIKE IT
Bo En - Pale Machine
Release Date: September 6th, 2013
Genre: Glitch Pop/Future Bass
Price: FREE
For Fans Of: Savant, The Unicorns, Porter Robinson
Recommended Tracks: Miss You, Be Okay, Friend, Winter Valentine, Pale Machine, My Time
Pale Machine is an odd release by an even weirder artist. Eccentric composition that blends styles and genres of various flavors, vocals that shift languages whenever it feels like it, and incredibly morbid lyrics dressed up as cute. This is all done with the utmost skill and fun, however. Bo En's production is quick and well punctuated with smooth percussion work and cute music box inspired keys, slick saw synths, elements of breakcore, and finally some very tasetful strings. Its all over the place sound wise, but the design is solid and concise enough to make it work out in Bo En's favor. Well worth the browse.
Chris Farren - Can't Die
Release Date: September 2nd, 2016
Genre: Alternative Rock/Dream Pop
Price: $9.99
For Fans Of: Jeff Rosenstock, Asobi Seksu, Antarctigo Vespucci
Recommended Tracks: Human Being, Say U Want me, Still Beating, Flowers, Everything's My Fault, Until I Can See The Light
Chris Farren's debut album marks the official first chapter in his solo career. Can't Die is an excellent pop rock record that encapsulates elements of dreamy beach vibes, and slick electric guitar work, that much like his work on Antarctigo Vespucci, is choked full of clever and intriguing sound design quirks that make it worth a dedicated listen. Whilst maintaining a sense of a connected, linear sound, this album finds solace in exploring many different styles, which helps give it a nice fluidity that tightly snaps onto the various plethora of vocal effects that Chris holds in reserve. A fun listen, this is a debut worth the price of admission.
Noname - Telefone
Release Date: July 31st, 2016
Genre: Hip Hop
Price: FREE
For Fans Of: Little Simz
Recommended Tracks: Yesterday, Sunny Duet, All I Need, Freedom, Bye Bye Baby
Structured as a "conversation", Telefone perfectly captures the elegance of youth, naivety, and romance that has long since been absent from the 2016 hip hop line up. Telefone is a record that carries romance and positivity with a grounded and down to earth look through the eyes of an open ended conversation. Never going too far to break believability and betraying the concept, nor being too elementary to be boring; Noname finds a perfect balance that undoubtedly makes her work and the individual she presents as attention grabbers worth every second of conversation.
Chinese Football - Chinese Football
Release Date: September 12th, 2015
Genre: Indie Rock/Math Rock
Price: $10.00
For Fans Of: This Town Needs Guns, Chon, Local Natives
Recommended Tracks: Hah, these are all Chinese, no thanks formatting errors.
Recently, Mike Kinsella has announced that a new American Football record is slated for release later this year. To celebrate, here is Chinese Football. Chinese Football is such a pretty and delicate record. It flows with such an extreme level of care, as if each tone was delicately handcrafted. Vocals soothe the soul and move like butter, and performance is absolutely stellar, always managing to avoid falling into cliche with a consistent tone of zen. And avoiding the pitfall of devolving into pure guitar wankery, too. Even if the language barrier here is strong, what rings even stronger is a master craft worth your every second.
Hangman's Chair - Hope///Dope///Rope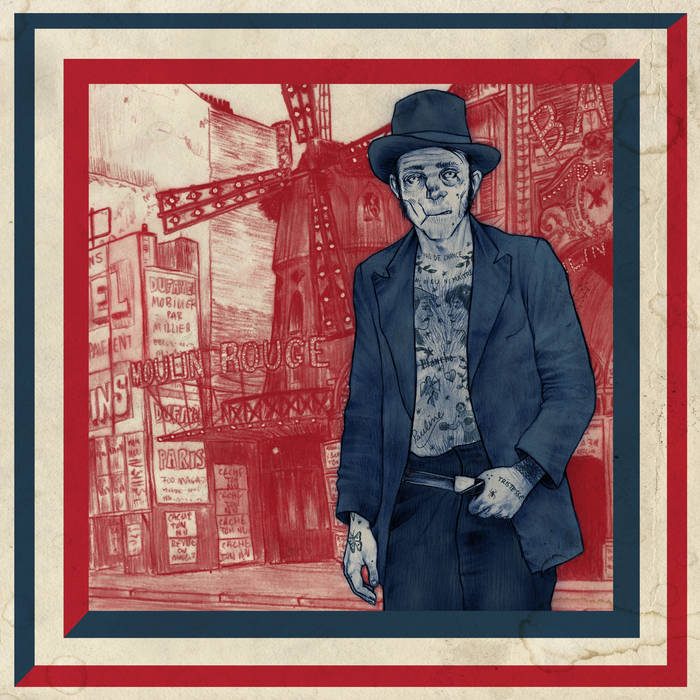 Release Date: July 25th, 2012
Genre: Stoner/Doom Metal
Price: €6.99 ($7.86)
For Fans Of: Alice in Chains, Anthemea, Sleep
Recommended Tracks: The Saddest Call, Open Veins, December, Alley's End, HOPE//DOPE//ROPE
The crown jewel of Hangman's Chair is without a doubt their vocalist. With a voice that can flow as smooth as butter, but carry a very impactful growl, it complements the heavy, crunchy, and melodic instrumental work for a truly perfect metal record of an unmatched caliber. Doubly interesting for the record is the narrative, which blends in themes of social downfall and religion, further cementing the incredible impact of this record. As vague as description may be, DO NOT miss out on this one.